Glider servicing and reserve repacks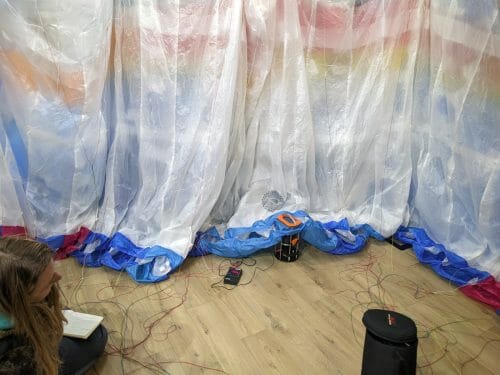 Glider servicing and reserve repacks
It is essential that you get your glider serviced and reserve repacked each year to ensure that your glider remains in certification and that your equipment works properly.
Gliders can easily have changes in line length which will change their angle of attack; this can have a significant effect on their collapse and recovery characteristics.
Fortunately, there is a new test and repair centre based in Somerset, SW England and I now use them exclusively.
This is a description from their website…
At Wingtrim, we ensure that your equipment has been thoroughly and professionally serviced, giving you confidence and peace of mind the next time you fly!
The company was started in 2022 by Tom McMeakin in order to capture the needs of the market with increasing pilot numbers and glider sales. Wingtrim also provides the flying community with a full time workshop in the South West for local pilots to be able to drop in with their equipment. Book now using our online form.
As the company grows, we will be offering reserve packing workshops and will be happy to share our knowledge to any pilot who wants to learn to care for their equipment and how to complete minor repairs when out on a hill.
Having spent 10 years working as an engineer and recently training on programming & data analytic skills, Tom has been able to develop a custom web app for managing all aspects of a paraglider service, including the re-trim calculations. He has recently been in contact with the designer of the Nova Trim Tuning spreadsheets to bring this trim technique into the app as well as other techniques from other manufacturers. Once it has been extensively tested, Tom aims to make the app publicly available to ensure that the whole community can benefit from accurately trimmed paragliders.
Please feel free to come and visit, we will be happy to show you around and train you on the skills you may need for field repairs in case of emergency on the hill! Or just drop in for a tea / coffee anytime!
For a full list of our services & prices, please refer to the Services Page.
Ready to fly? Get in touch with us today.