It's time to live again…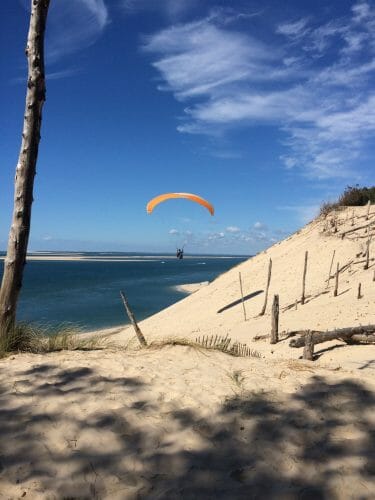 The last 18 months hasn't been easy for any of us but it looks like things are finally getting back to a level of normality and it's time treat yourself to something special.
We run paragliding and paramotoring courses in some of the most incredible locations you'll ever visit.
If you're a beginner we offer beginner courses for both and still have some availability from September 16 – 22 at Dune du Pyla in SW France. This is honestly one of the best places I've ever been; utterly beautiful and with a timeless feel. You'll learn to fly in an easy confidence building environment.
If you can't make that, we are running a beginners course in Morocco from the 6 – 13 November. Morocco is a real adventure and having run courses out there for many years we'll show you a side if it that most visitors never see.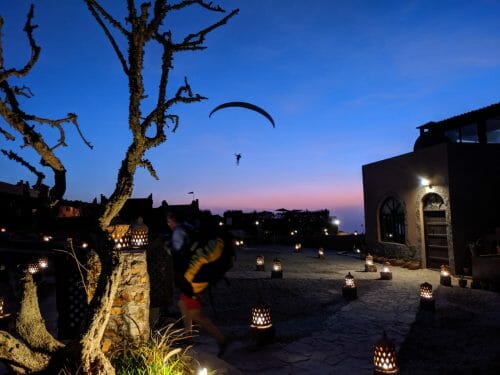 If you have already done some flying, why not join us for a CP and post CP development week? We can help you complete your CP but also take you so much further.
We still have on remaining place at Dune du Pyla from 21 – 27 September as well 13 – 20 and 20 – 27 November in Morocco. We have previously taught in the UK but now focus on running trips to places where the weather is much more reliable at that time of year.
If you've done a beginners course or can already paraglide, why not come out to join us at The Para Lab in Southern Spain for a paramotoring course? I know that many paragliding pilots say that they're not interested in smelly, noisy motors but if that's what you think, you're missing so much fun! I love flying, all flying! I've had a helicopter lesson and it's anything but quiet and still, if I could afford it, I'd fly those too!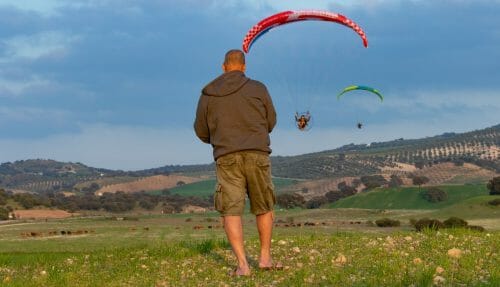 Teaching someone who already paraglides to fly paramotors is so easy and it just adds another dimension to your flying. We have space at The Para Lab from the 4 – 11 and 11 – 18 October.
If you've never been with us before, you'll find that we really work at making the most of the time that you're with us. We stay in outstanding accommodation and have an incredible villa at The Para Lab in southern Spain. In Morocco we have a beautiful hotel set high on a ridge overlooking the sea and the take-off is 20 m from your bedroom door. You'll always get your own room so no being kept awake all night by someone snoring! Your meals will be truly memorable and you'll get to try some of the local delicacies. We only take small groups with a high ratio of instructors to beginners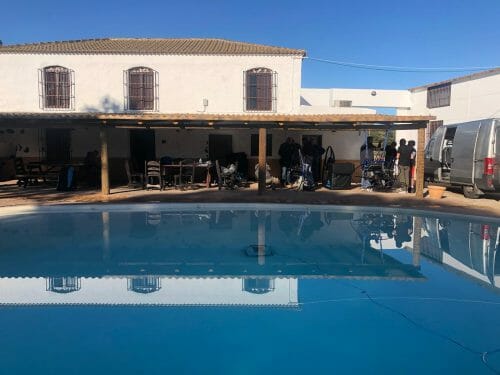 Don't put off learning to fly, we all deserve something special right now and you'll have the best time ever!
Ready to fly? Get in touch with us today.