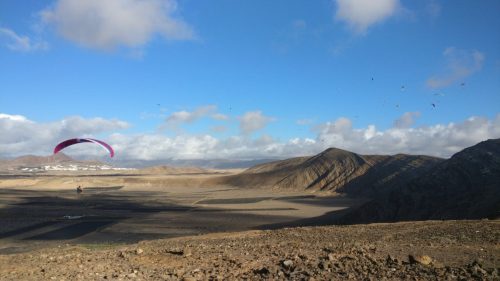 We will be making our usual visit to Lanzarote this January and if you haven't been out there with us please consider joining us.
The flying is a real mix of sites with some thermic, some dynamic and some are a real mix. There are 7 or 8 main sites that we use about 90% of the time with another 10 that we use ocassionally. Often there are multiple sites working at the same time but we'll always get you to the right place at the right time. Most days are hot (T-shirt and shorts) although evenings can be a bit cooler.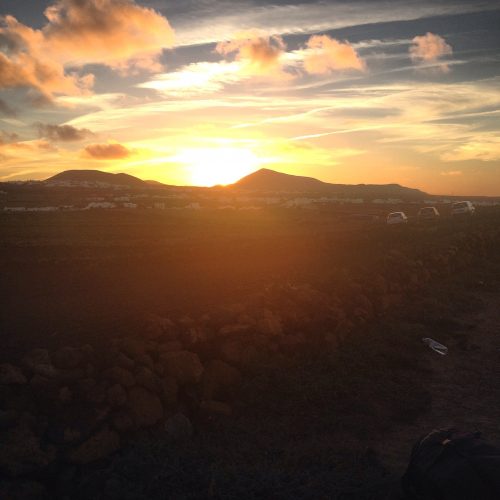 We have been guiding groups in Lanzarote for over 20 years and are extremely well aquainted with all the islands many weather quirks. Of course our knowledge of the island doesn't stop there; when it's not flyable we'll take you to places that only the locals know about and visit. We regularly go caving (not the guided commercial caves), visit the most beautiful beaches, walk some of the little known hiking trils, surf, as well as visiting some of the beautiful historic buildings.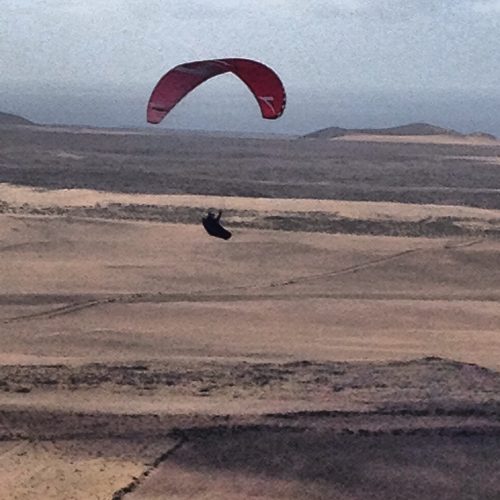 When you arrive at the airport, we will be there waiting for you and wisk you up to our magnificent villa where you will have a private room. Our villa is in a small village and was originally the villages bakery that has been beautifully converted. You will have a stunning breakfast prepared for you each morning as well as 3 outstanding evening meals. On other evenings we'll take you to some of our favorite places to eat although, if you have a driving licence you will have acess to a car if you just want to do your own thing.
We will be out there for 2 weeks, and still have 2 places in our first week, 11 – 18 January 2020. If you'd like more information please take a look at our website
Ready to fly? Get in touch with us today.