Grandma Welchs' dirty mac n' cheese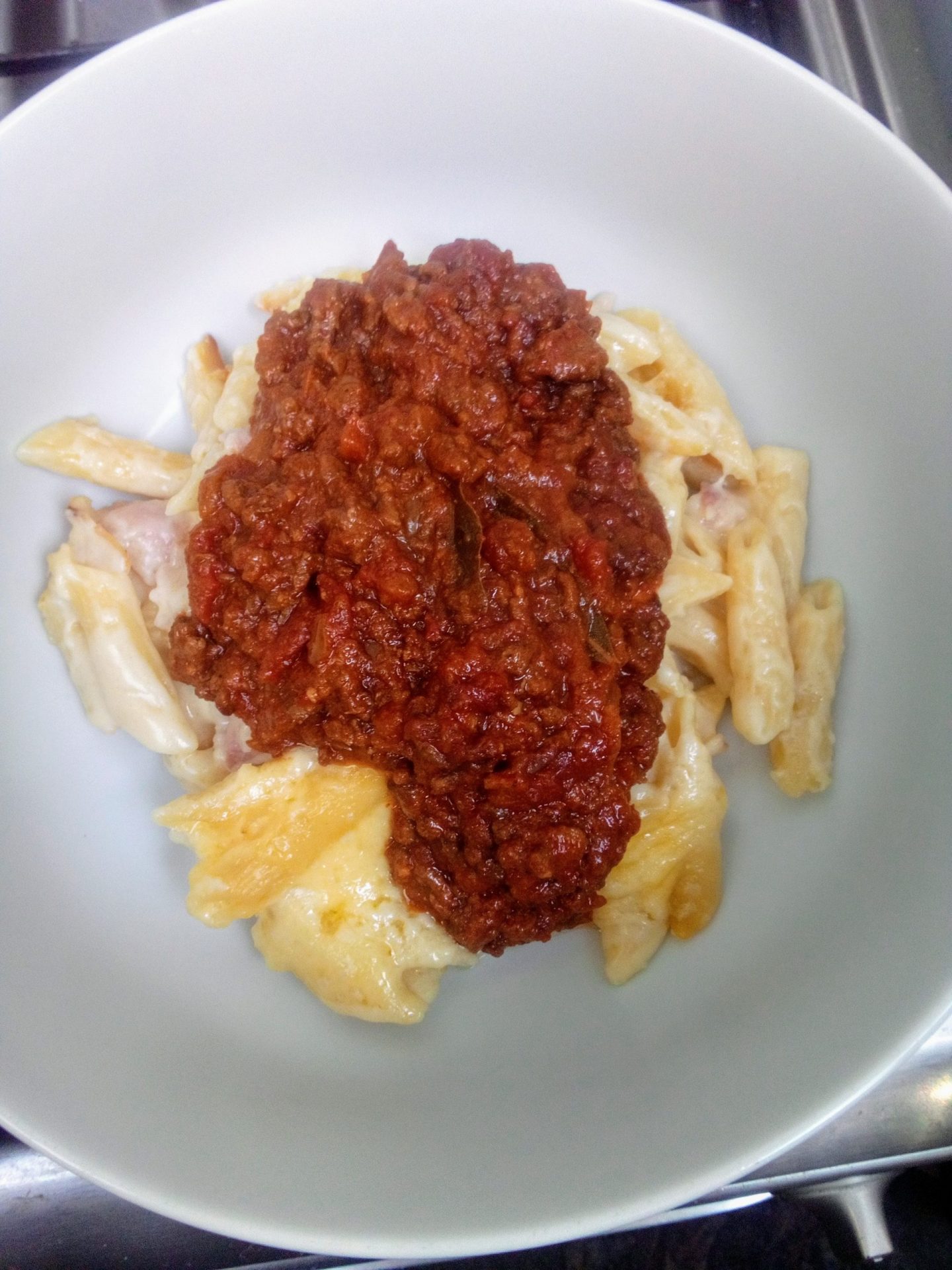 Grandma Welch's Dirty Mac n' Cheese
This is one of my favourites and can be adapted to suit your tastes.
First you need some killer chilli. This doesn't have any stinky beans in it!
Ingredients:
700 g chopped up beef shin or ground beef (at least 10% fat content)
vegetable oil as needed
2 cups yellow onions chopped

2 tablespoons garlic,minced

1 tablespoon chilli flakes

2 tablespoons ground cumin

1 tablespoon smoked paprika

1 tablespoon oregano

2 teaspoons salt

2 teaspoons black pepper

2 bay leaves

2 cans chopped tomatoes chopped tomatoes

3 tablespoons ketchup

1 beef stock cube (good one like Kallo!!!)

1 bottle amber ale beer

1 cup water

2 tablespoons masa harina or polenta
Brown the beef then remove from the pan.
Add the onions and cook till soft (add a bit more oil if required)
Add the garlic plus all the herbs and spices and cook for a couple mins
Put the beef back in with salt, pepper, bay leaves, chopped tomatoes, katchup ¾ cup beer and ½ cup water and stir.
Cover and put in the oven at gas 1 for 4 hours but check each hour to stir and add beer / water if it is dry.
Add Masa harina or polenta and stir then put back in the oven for another 40 mins.
You now have one awesome chilli!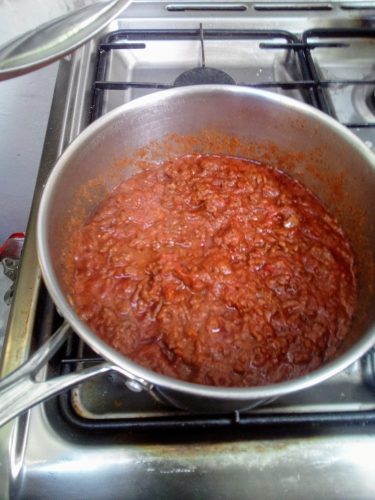 Next you need a Mac n' Cheese and this is enough for 5 hungry people.
Ingredients:
1/3 pack Butter
3 or 4 Tbsp flour
a pint and a half whole milk
8 rashers smoked streaky bacon
1 good quality chicken stock cube (Not rubbish oxo!!!)
500 g macaroni or penne
400 g grated chedder
Put a lump of butter in a pan and add your chopped bacon. Cook on a low heat till bacon is cooked but not crispy. Take bacon out and then…
Melt the 1/3 pack butter and add the flour. Stir and cook on low heat for a couple mins
Add ¼ of the milk and whisk. As it starts to thicken, keep adding milk. Keep doing this until it's just boiling and the consistency of a thick gravy.
When it's smooth and not thickening any more (just boiling) chuck in the bacon and add 250 g grated cheddar. You may also decide to add any or all of the following:
Peas
chopped jalapenos
chilli flakes
chopped capers
cooked chicken in lumps
Meanwhile, cook the pasta then drain and rinse under cold water then add to the sauce and mix thoroughly.
Put in the oven at gas 4 for 30 mins with a lid (foil) on, then remove and sprinkle over the rest of the cheese and give it another 10 mins.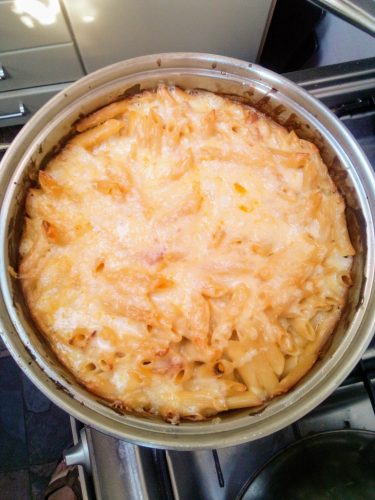 Serve the mac n' cheese and put a good scoop of chilli on top. You're in for an incredible meal!
Crunching up a handful of corn chips over the top, works really well.
Ready to fly? Get in touch with us today.